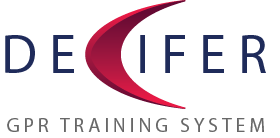 GPR Concrete Scanning Training
Terraprobe has developed the first GPR concrete scanning training simulation software called Decifer. Decifer is the central pillar of our training program and allows us to provide the most effective training available - remotely online!
If you are building a GPR Concrete Scanning program and need industry leading training and certification, you need to check out our programs.